The Royal Scottish Official Board of Highland Dancing (RSOBHD) was established in 1950 as the worldwide governing body of Highland Dancing. The board oversees the history, traditions and development of our ancient dance form.
The RSOBHD comprises a family of member organisations with structured dance classes, for all levels, provided through its three teaching organisations, BATD, SDTA and UKAdance. We also offer competitions run by an established network of experienced competition organisers along with many other opportunities as you develop in your dancing career. 
We offer three services through our member organisations: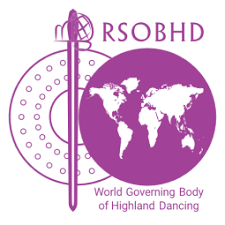 There are many Highland dance classed available throughout the UK and Europe so you'll easily be able to find a class in your area. All classes are led by qualified teachers and are safe learning environments for youngsters.
A structured learning curriculum has been developed  ensuring that youngsters can quickly participate with more advanced steps and dances ensuring interest is retained as they progress.  To help you, we've created a handy searchable directory and map.
You don't have to participate in competitions to enjoy Highland Dancing.
All competitions are governed by the RSOBHD, ensuring that dancers of a similar standard are grouped together with progression based on experience and result placings.  Our youngest start at 4 years of age with no upper limit. Our more advanced competitions are called Championships, the most revered one being the annual World Championships at Cowal Gathering in August
Each of our dance teachers will be a qualified member of one of our 3 teaching partners, STDA, UKAdance and BATD. They provide a structured learning curriculum ensuring that there is progression and development over the weeks and months of dance classes. 
Dancers will have the opportunity of sitting examinations where their standard will be independently assessed and helpful feedback provided. Your teacher will guide you through the examination process.
Learn more about our dance form.
Highland Dancing lessons are provided through our three teaching organisations, BATD, SDTA and UKAdance. These established organisations have developed a fun and challenging learning and examination curriculum that will nurture dancers from their early first steps, into competitions, professional performances, qualifications and beyond. 
All of our teachers are accredited through the BATD, SDTA and UKAdance and have attained professional qualifications covering modern teaching techniques, health and safety, strength and fitness development in additional to an expertise in Highland Dancing steps, movements and performance. All teachers have been DBS (England and Wales) and PVG (Scotland) checked for doing regulated work with children and protected adults.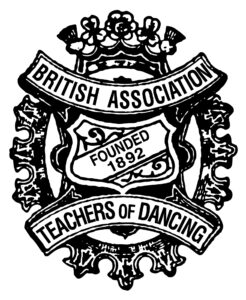 The British Association of Teachers of Dancing (BATD) was the first professional dance teacher's association to be established in the year 1892.
From this early beginning they have now grown to cover the whole of the UK and have members on five continents.
The Association organises refresher courses, festivals, seminars, championships, instructional sessions and annual conferences.
Professional and amateur examinations are available in Highland, Scottish National.
The British association is a registered friendly society No 11 SA (5) and is represented on the British Dance Council, The Sports + Recreation Alliance, Theatre Dance Council International, Council for Dance, Drama and Musical Theatre Validated Awarding Organisation and The Rotal Scottish Offical Board of Highland Dancing.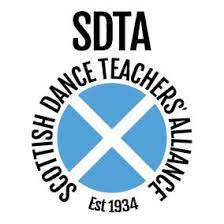 The Scottish Dance Teachers' Alliance has been providing first class training and support for both dancers and dance teachers worldwide since we were established by leading Scottish professionals in 1934.
Services to teachers and dance students include:
Medal tests, grade examinations and major examinations
Competitions and dance festivals.
Conferences in the UK and overseas.
Scholarships. "Days of Dance" for pupils of all ages.
Lectures and workshops for teachers and students.
Professional qualifications for dance teachers.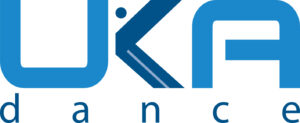 The United Kingdom Alliance of Professional Teachers of Dancing (UKAdance) was founded in 1902.
We assist dance teachers worldwide by providing their pupils with Achievement Awards and regulated Ofqual & SQA Grades for all ages & abilities.
In addition we provides Conferences, Competitions, Meetings and "Day of Dance" workshops on a regular basis catering for both our pupils and members.
UKAdance grants widely recognised Teaching Qualifications and is proud to help, encourage and support our pupils and members in all Dance & Drama disciplines. Professional and amateur examinations are available in Highland and Scottish National.
We are validated by The Council for Dance Drama & Musical Theatre .Members of British Dance Council, One Dance UK and The Royal Scottish Official Board of Highland Dancing.